Saint Joseph Catholic Church

828 Buford Road, BonAir, VA

(Photography on this page by Janet DeMajo Stern and John DeMajo)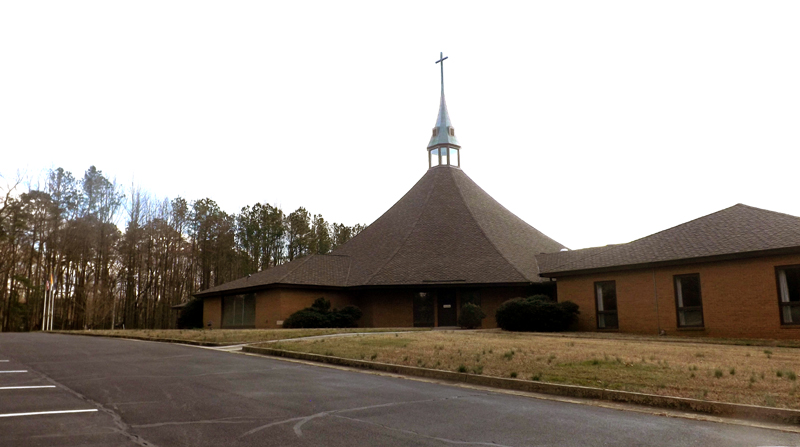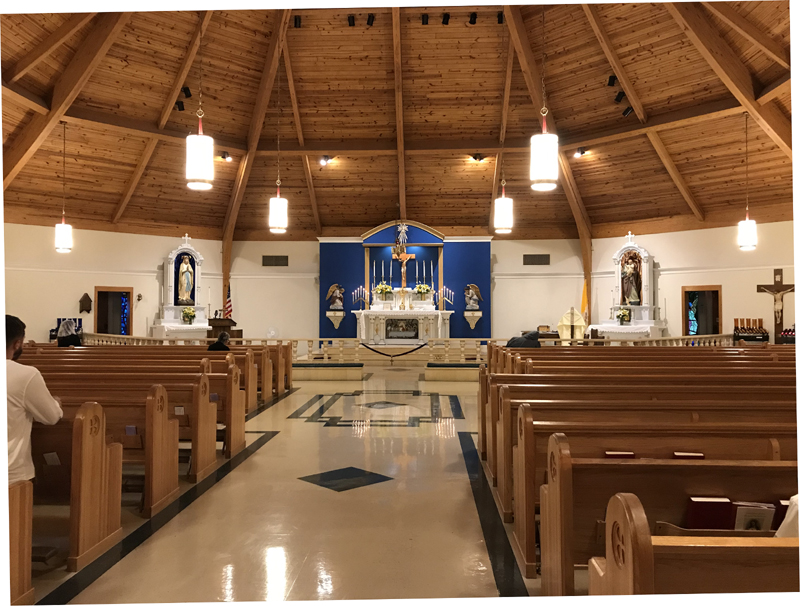 View of Sanctuary from entrance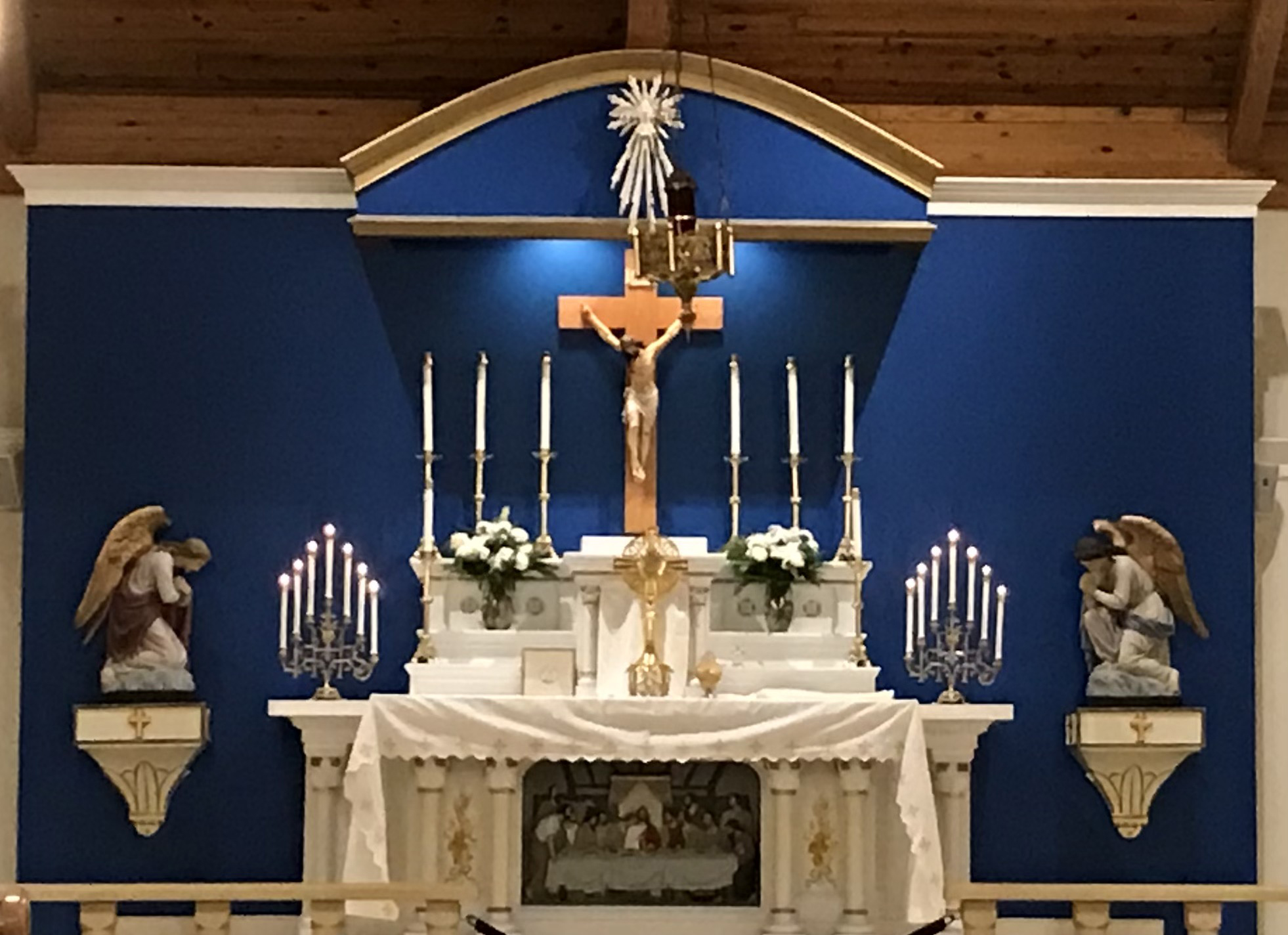 Altar with reently upgraded wall coloring. This church is a traditional Catholic church with Latin Masses, so the altar is positioned as it would be in a pre-Vatican II era church.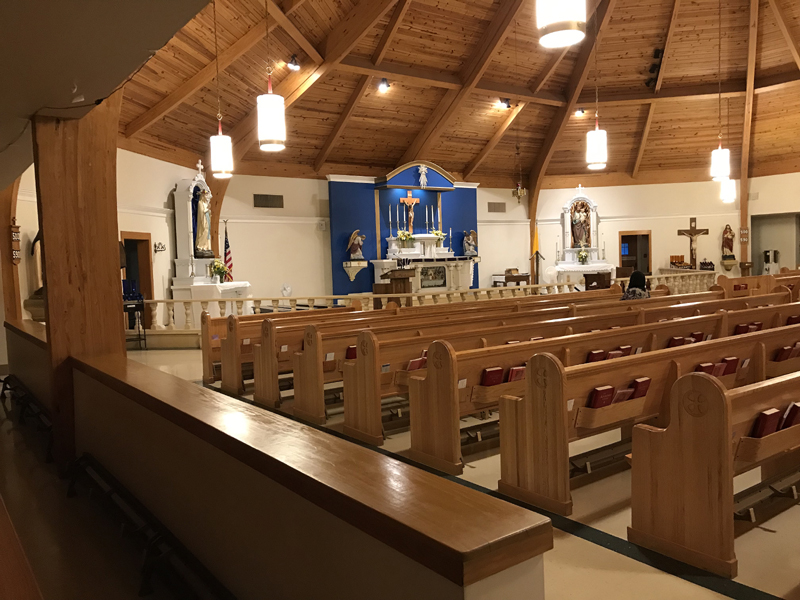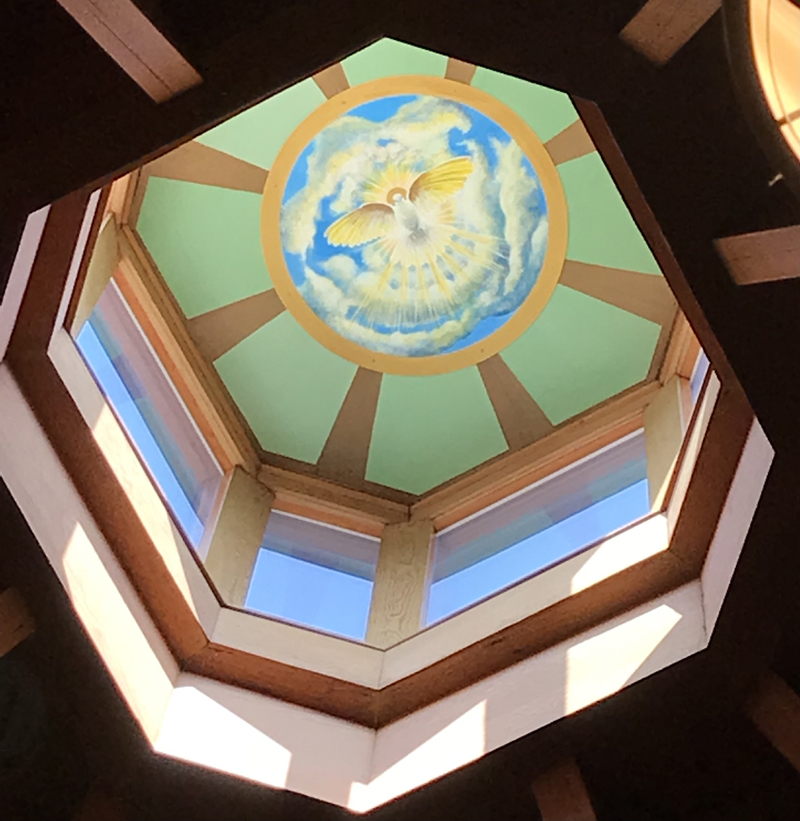 Last Supper represented in stained glass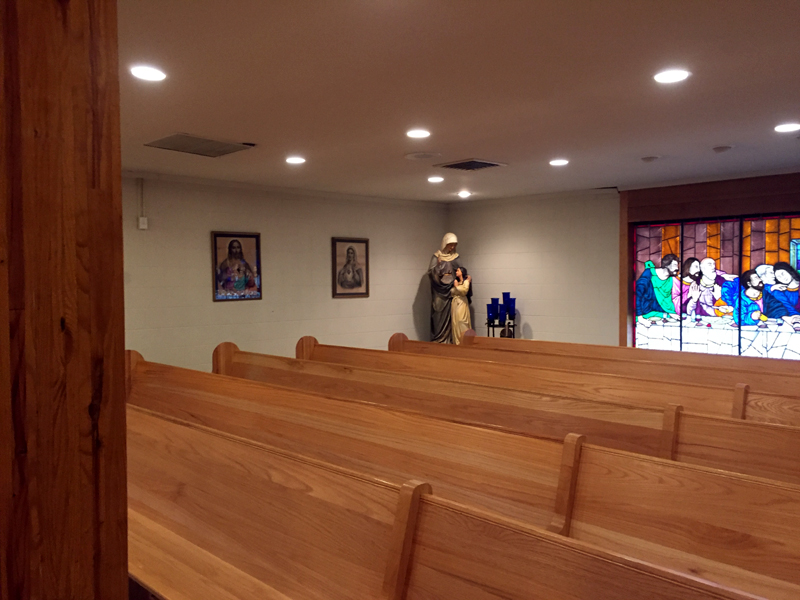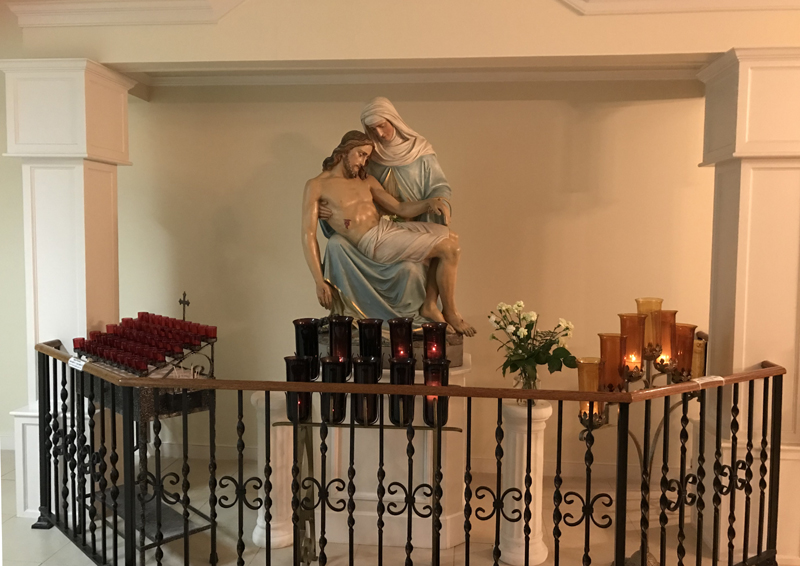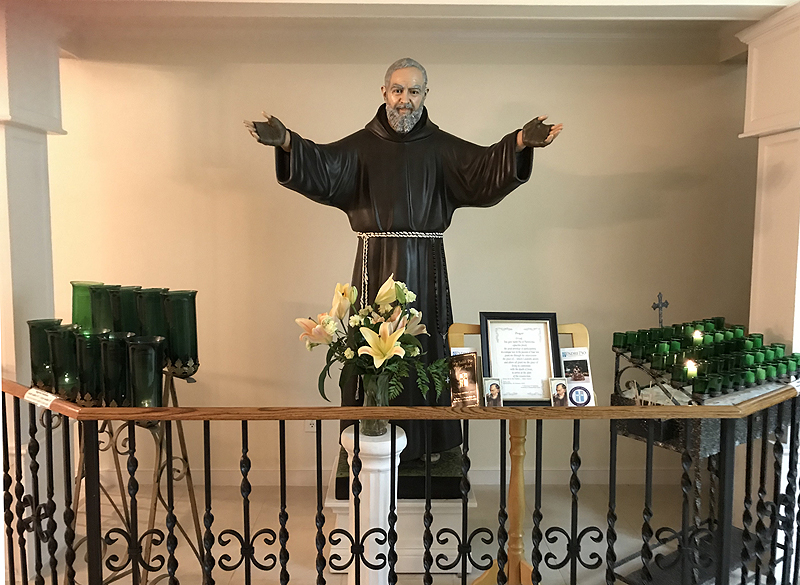 Padre Pio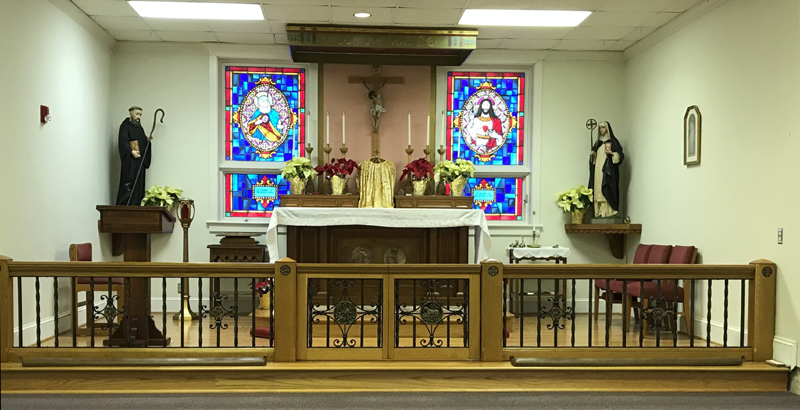 The Chapel Of Stain Scolastica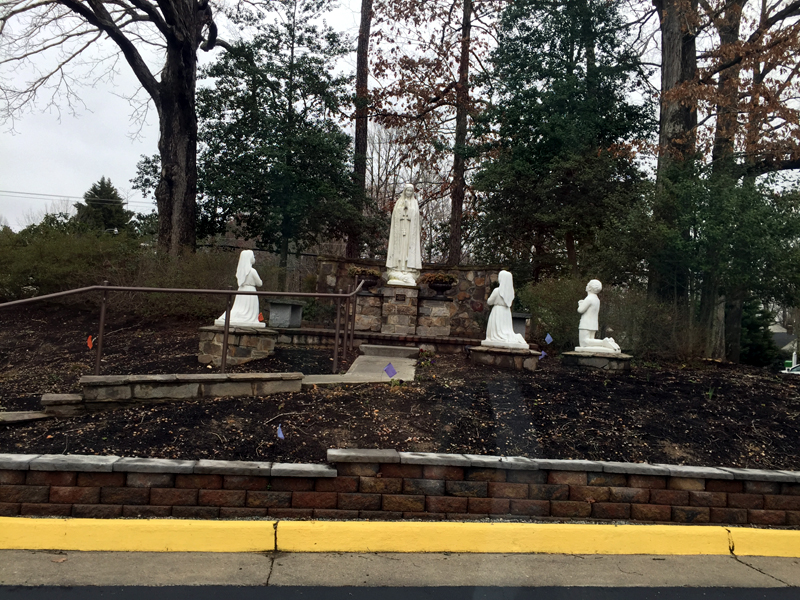 Our Lady Of Fatima
RECENT CELEBRATION OF ST. JOSEPH DAY WITH TRADITIONAL ST. JOSEPH ALTAR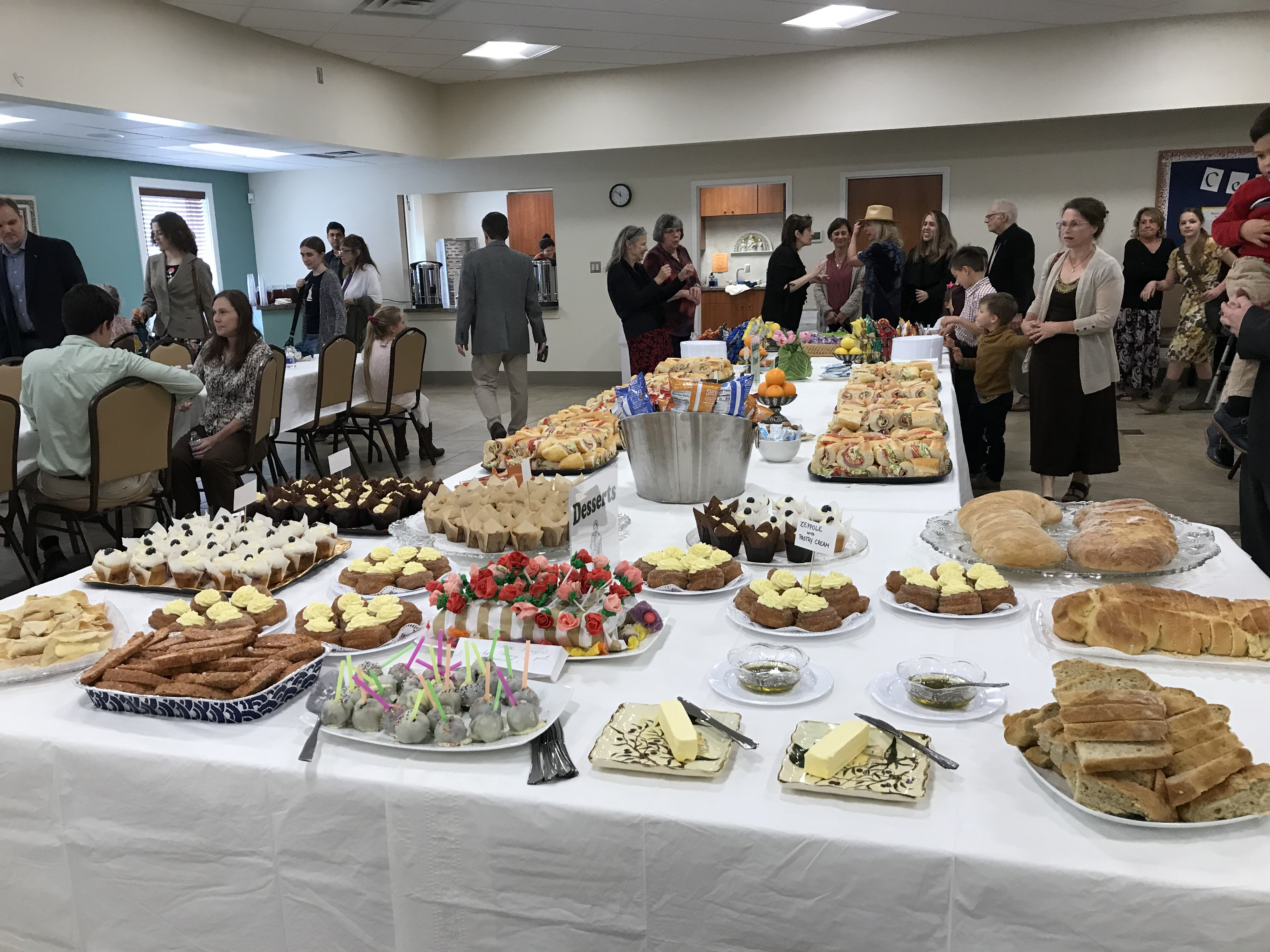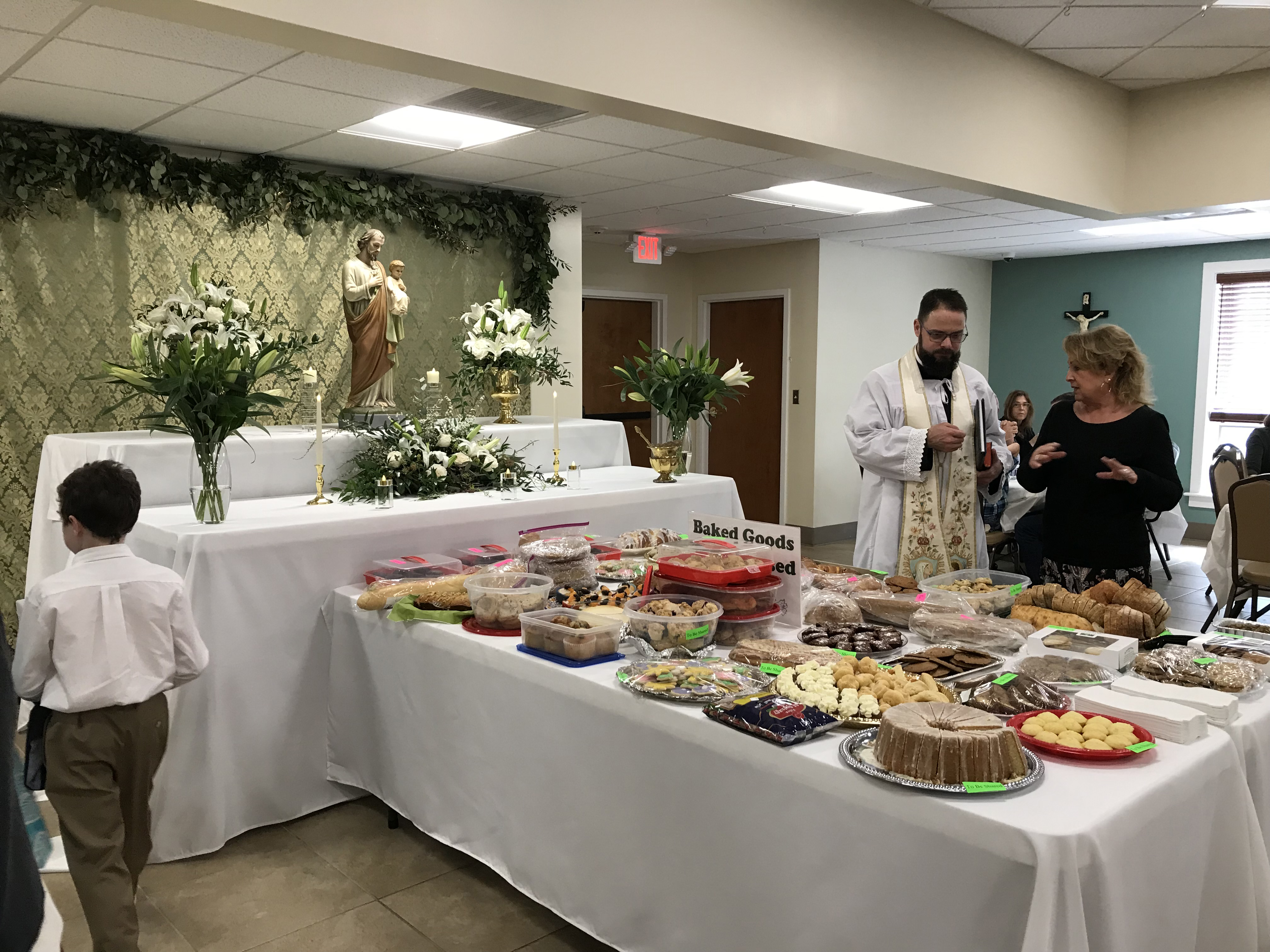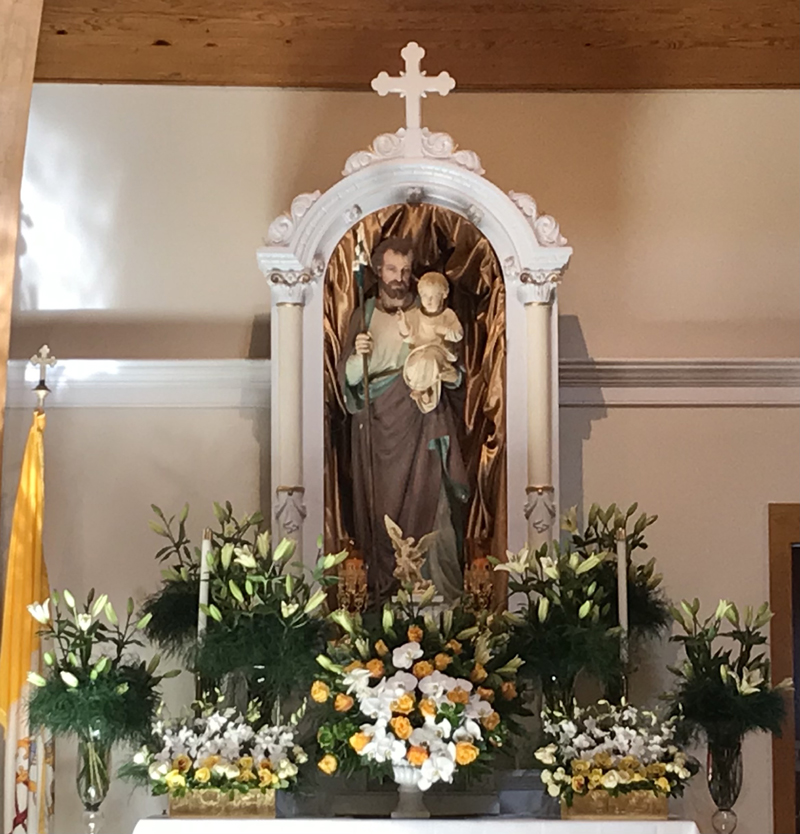 ORGAN SPECIFICATION
This church has an Allen electronic organ.